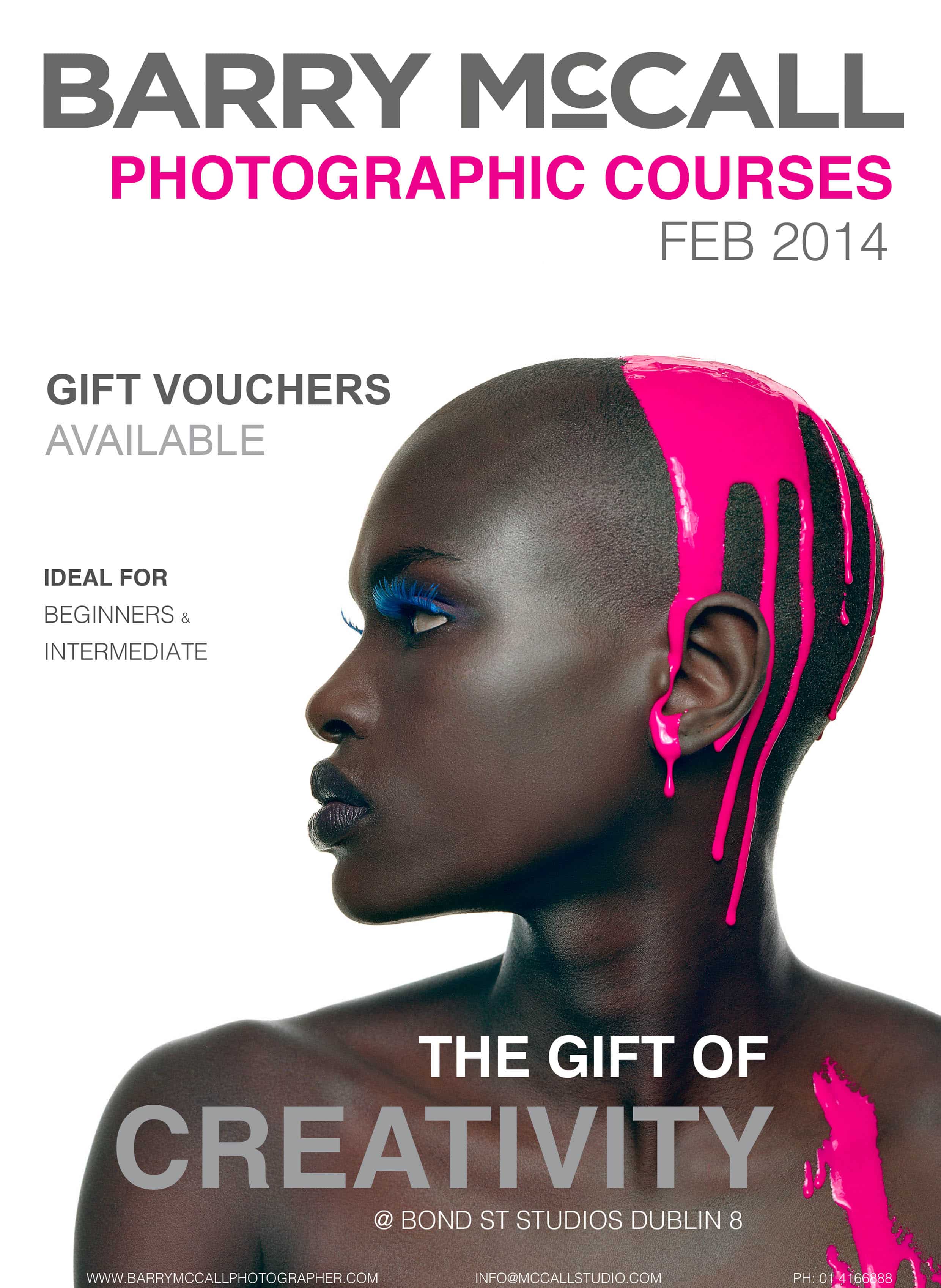 Stuck for a Christmas Gift for your Creative Friend?
Well why not gift them a one day digital photographic course here at the studios with Barry early next year?
We enjoyed the courses so much this year that we decided we had to hold more and we'll be kicking off in February.
Courses will be suited to beginners and those at a more intermediate level, full details available by dropping us a line, and places will be limited to small groups.
So what are you waiting for? Here's your chance to get one more ticked off the list and maybe even treat yourself while you are at it!
Check out some testimonials from past participants
"Amazing weekend in the studio! I recommend this course to all aspiring photographers. Thanks so much guys."
Hollie Creedon, March 2013
"Going to the class I was not sure what I was going to learn but I have to say when I left I was blown away by what I took from it. Barry & Paul completely opened a whole other world of photography, made me feel really welcome and no question was unanswered. I would recommend anyone who owns a camera regardless of level to go on a course with Barry. For me I cannot wait until the next course is up and running".
Matt Hunt, September 2013
"Today's course was awesome!! Barry you legend, thank you so much for a great day & teaching me new studio lighting skills. Also thank you for signing my copy of your PHO20GRAPHY Book"
Keith Moran, September 2013
"Course was amazing yesterday! Thanks so much for all the tips and tricks!"
Louise Scott, September 2013