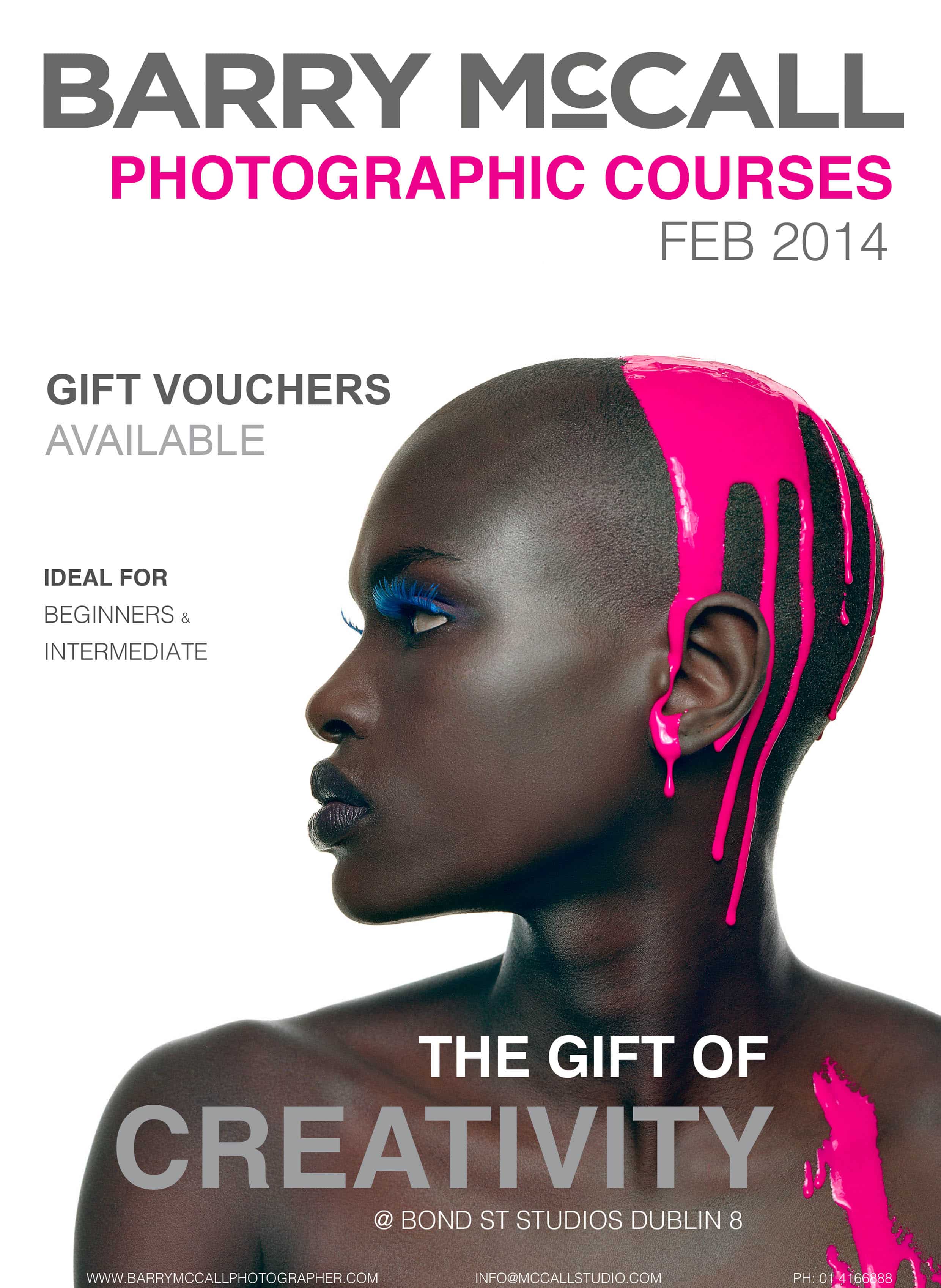 Dates Confirmed for Spring Photographic Courses
So with our diary for spring organised we can now confirm dates for our courses.
We are now open for bookings for a beginner/introductory level course on Saturday February 8th 2014 and an intermediate level course on Saturday February 22nd.
Places will be limited so contact us now for full details and to snap up your spot! It's Christmas after all, why not treat yourself… or let someone else?!
We look forward to hearing from you.
****
Check out these testimonials from our 2013 courses:
"Amazing weekend in the studio! I recommend this course to all aspiring photographers. Thanks so much guys."
Hollie Creedon, March 2013
"Going to the class I was not sure what I was going to learn but I have to say when I left I was blown away by what I took from it. Barry & Paul completely opened a whole other world of photography, made me feel really welcome and no question was unanswered. I would recommend anyone who owns a camera regardless of level to go on a course with Barry. For me I cannot wait until the next course is up and running".
Matt Hunt, September 2013
"Today's course was awesome!! Barry you legend, thank you so much for a great day & teaching me new studio lighting skills. Also thank you for signing my copy of your PHO20GRAPHY Book"
Keith Moran, September 2013
"Course was amazing yesterday! Thanks so much for all the tips and tricks!"
Louise Scott, September 2013